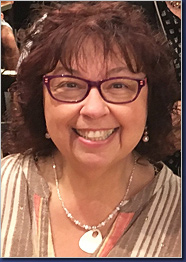 Amy Goldin
is the founder of COPA, Inc.: College Options in the Performing Arts, a consulting service that offers cutting edge information, resources and guidance throughout the college search and application processes.

Amy has over twenty years' experience working with students who have interests in studies and careers that range across academic pursuits, including STEM studies, Humanities majors, and a host of pre-professional areas of study. Calling on her own experiences as a New York State certified music educator and vocal adjudicator, as well as her life experiences as a performer, stage director, singer/songwriter, author, and parent of professional performers in music and musical theater, Amy specializes in working with students who are exploring performing arts studies and careers
.

Amy is globally known as a subject matter expert in the field of college admission consulting. She works with students in the US and around the world, guiding them to explore college and university programs in the US and abroad. Amy presents webinars, workshops, and lectures for education professionals as well as for students and parents.
She was instrumental in creating the Performing Arts Special Interest Group (SIG) for the National Association for College Admission Counseling (NACAC) and regularly hosts NACAC workshops in Careers and the Arts.


In addition to degrees in Music Education from NYU and Queens College/CUNY, Amy holds the Certificate in College Admission Counseling from UCLA. She is an active member of these highly regarded music education and college advisory professional organizations: National Association for Music Education (NAfME), New York State School Music Association (NYSSMA), Nassau Music Educators Association (NMEA), Sigma Alpha Iota (SAI), Educational Theatre Association (EdTA), National Association for College Admission Counseling (NACAC), New York State Association for College Admission Counseling (NYSACAC), Higher Education Consultants Association (HECA), Independent Educational Consultants Association (IECA).
---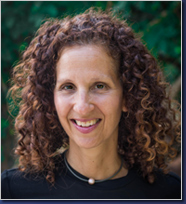 Barrie Raffel, a native of Southern California, moved to New York City where she earned a B.F.A. in dance from The Juilliard School and began an expansive, fulfilling career as a modern/contemporary dancer and choreographer. A devoted and expert yoga practitioner, Barrie is also one of New York City's premier yoga instructors.
(www.barrieraffelyoga.com)

Using her experience as both a performer and teacher of movement in many forms, Barrie works specifically with dancers of all styles and with all career and study aspirations, who are looking to continue their dance experiences and education, in some capacity, during the college years. She guides students to explore the unique qualities of each college dance and academic program, to determine which ones best connect with each student's own distinctive aspirations.

In 2019, Barrie was invited to join the Board of Directors of the Martha Hill Dance Fund, created to preserve and perpetuate Ms. Hill's legacy as a dance educator, mentor, and performer. Barrie holds the UCLA Certificate in College Admissions Counseling and is a member of the Higher Education Consultants Association (HECA) and the New York State Association for College Admission Counseling (NYSACAC). COPA, Inc. is thrilled to have her on our college counseling team!


---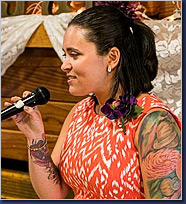 Jenni Sarikas began her college career as a music education major at the University of Tampa, but felt the pull of songwriting and music business. After she found William Paterson University of New Jersey's  program in Popular Music Studies she successfully transferred and completed her Bachelor of Arts there. She spent some time working in the world of music publishing as an intern and later as an employee, then  decided it was time to take a risk and follow her true passion of songwriting. This led her to the UK, where she earned her Masters degree in songwriting at Bath Spa University in Bath, England. 

Jenni began playing the violin at age 8, singing at age 10, and playing the piano at age 15. She wrote and recorded her first song at ages 13 and 14 respectively. Registered with BMI, Jenni has since continued writing songs both for herself and others, released a full-length album of original songs, and periodically releases original work. Jenni is also passionate about fitness, particularly running, and plans to run her first marathon in 2021. 

Along with music, Jenni has always enjoyed doing research. She often found herself looking into degree programs at different universities just for fun! As an Associate Consultant in COPA, Inc. Jenni enjoys learning about the inner workings of the world of college counseling and admissions. In her meetings with students, Jenni works on school, curriculum, and program research, as well as essay, audition, and portfolio preparations. Jenni is a member of NYSACAC (the New York State Association for College Admission Counseling).


---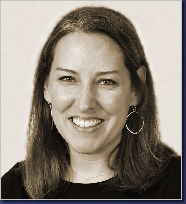 COPA is pleased to be working in partnership with Malissa Takacs. Malissa is a licensed social worker and has been a college counselor for over 16 yearsin the USA, Singapore and Switzerland. She works with students through the entire college planningexperience, with special attention paid to our COPA, Inc. students in the essay writing process.

Malissa's many credentials include a B.A. in Social Work and Communication from Bluffton University, a M.S. in Social Work Administration from Case Western Reserve University, a M.S. in Educational Administration from the University of Virginia, the Certificate in IB Diploma (Counselling) and the Certificate in College Admissions Counseling from UCLA.

Malissa is a member of the National Association for College Admission Counseling, the International Association for College Admission Counseling, and the Independent Educational Consultants Association (IECA). You can learn more about Malissa here: www.malissatakacs.com